In this piece we'll be exploring the Clayton Glass approach to supporting our younger workers. As we journey around our sites, we'll hear from a number of different senior figures from within the business, covering everything from the impact the younger workers are having, both in the offices and on the factory floors, to the importance of youth in fenestration in general.
As you make your way through the corridors of the Huthwaite or Harelaw offices, or take a stroll round North Shields' or Blackburn's high-tech factory floors, one thing that may jump out at you is the balanced mix of age groups that we employ here at Clayton Glass.
With a period of consistent growth over the last couple of years, there has been a renewed focus on recruitment, something you may have noticed if you follow the Clayton social media pages. When making a hire, beyond the usual talk of qualifications and prior experience, getting a sense of a person's attitude and values is something we think is really important, specifically the question: do these attitudes and values align with our own?
If the answer is yes, then the age of that candidate becomes less of a factor.
"There are people in here even you would call kids!" Commercial Director Jason McCabe remarks to me (a 25-year-old) whilst looking out over Harelaw's bustling customer service department.
"We've been recruiting a fair number of younger staff members in recent times, across all our sites." says Jason, "This has in no small part been down to the qualities that these individuals have brought to the table, regardless of their age."
Jason goes on to talk about the fact that he and the senior figures at Clayton Glass have deliberately tried to cultivate an environment wherein people can grow and develop a base skill level, allowing them to be capable of progression.
"For me at the Harelaw site, there are 3 or 4 people who could lead the office. We feel confident that when the time comes, there's plenty of young people in there who all could outperform their current roles as they grow, and that's a really positive thing to see."
"And across Blackburn, Huthwaite and North Shields too I know that we have a number of young staff performing to a very high level."
"I'm sometimes a bit blown away by their attitude and character for such a young age." Says Jason, "Across all of our sites, we have young employees taking on more and more responsibility by the week. They're doing a fantastic job."
"We believe in giving youth a chance. We've had a few apprentices come in in recent years and do really well, in fact, a number of our current staff initially came in on apprenticeships and internships and became valued members of the team."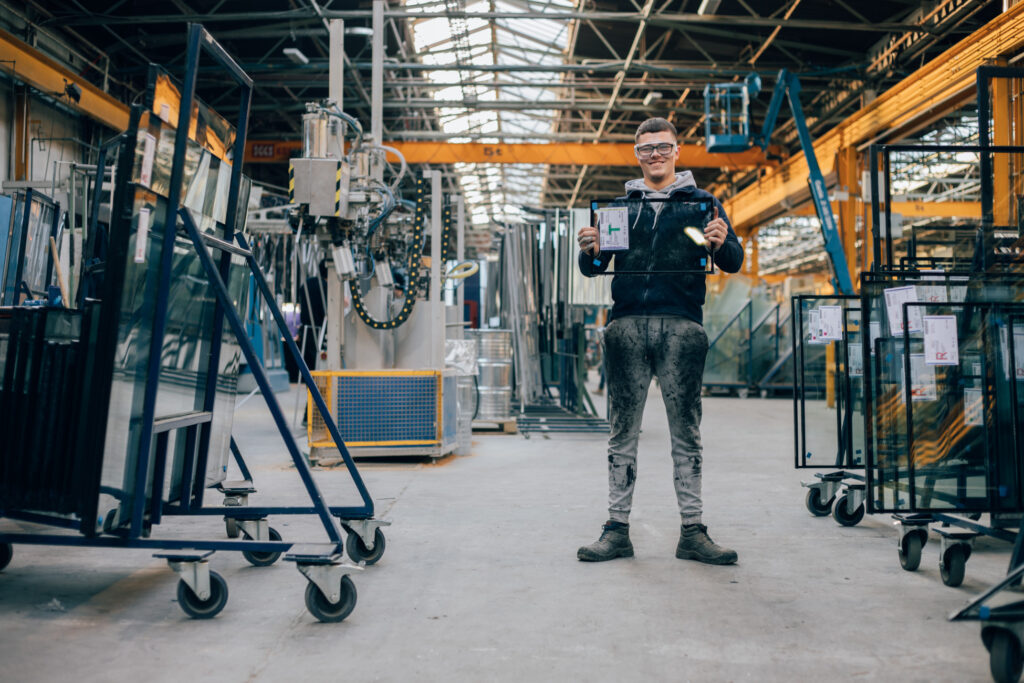 Joanne Honour, Clayton's Customer Services Manager, has been with the company for 19 years. During this time, she has developed considerable expertise on the inner workings of IGU processing, planning, manufacturing, coordinating and dispatching – knowledge she is now looking to instil in Clayton's younger generation.
"We have quite a unique system here" says Joanne, "there are three distinct departments in our office: customer services, planning and order processing, and I like to make sure that each member of our team is proficient in all three."
Joanne explains that, by doing this, it makes the Clayton team more resilient and adaptable to changing circumstances – something that has been very useful over the last two years in the midst of COVID-19 and self-isolations.
"It makes us better able to deliver our high level of service consistently" Joanne continues, "if one staff member is off ill for instance, someone can seamlessly fill in without a drop off in the quality of the job being done."
"Each of our younger staff members will do a sustained period in each department, meaning eventually they have months of experience in all three."
"At this point they are a very useful asset to the business, and by extension our customers. We also like to think we've helped them grow as an individual!"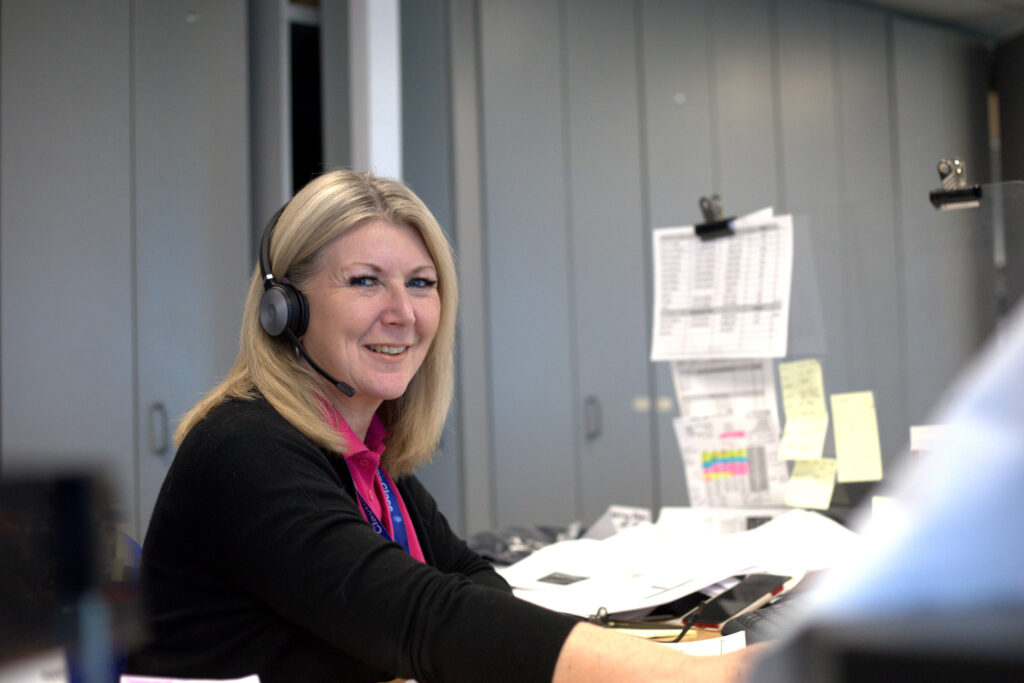 Venturing down the A1 to Nottinghamshire, we arrive at Clayton's youngest department (in terms of average age): Huthwaite's Customer Service department, led by Josh Johnson, Customer Service Team Leader, and Alyssa Brown, Order Processing Team Leader.
"We have a very young team here." Says Josh, "We've had quite a few new starters in the last couple of years as we've grown, including a couple of apprentices who are now full-time staff."
Josh explains that, despite the youth of the Huthwaite team, it is a strong group of individuals and personalities, that has the potential to grow and develop together.
"We've been really lucky with the people we've been able to bring in!" says Josh, "each and every one of them has contributed in their own way."
"I'm really proud of the work that they're doing!" adds Alyssa, "they've come a long way already which is amazing to see, there's plenty more to come from them too."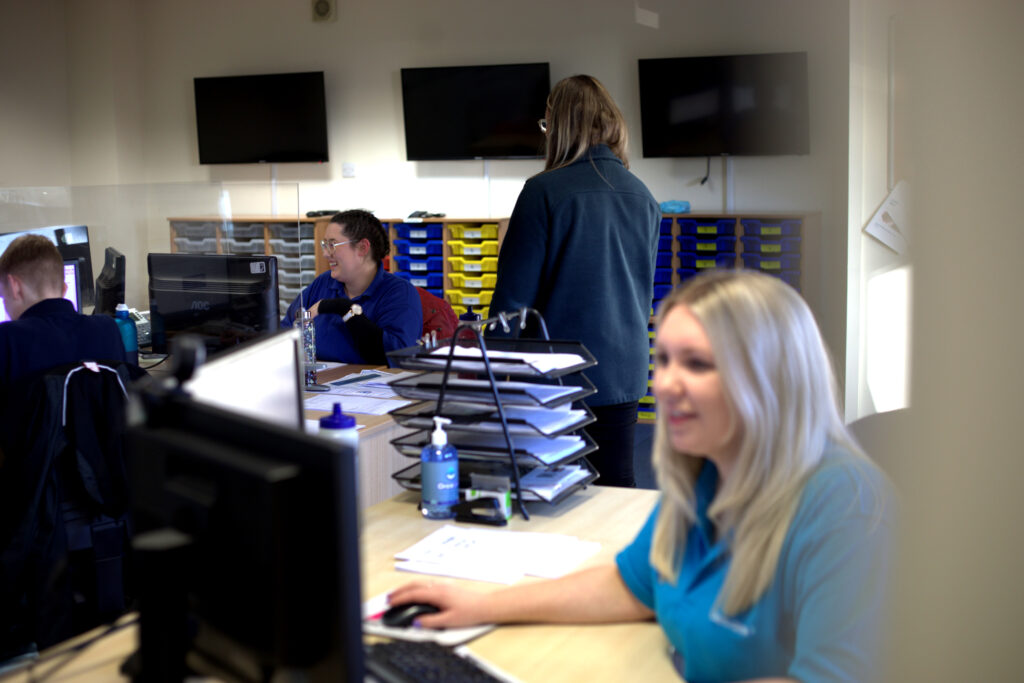 Jonathan Bryan, Clayton's Group Transport Manager, had the following to add:
"I've talked about it before, but at Huthwaite you'll find people all over the site that will go over and above, people who are very committed to the cause. Some of the younger shop floor staff we've brought in within the last 18 months exemplify this as well as anyone!"
Jonathan discusses all the Despatch Workers, Yard Workers, Production Operatives, Furnace Operators and Glass Cutters, young and older, who make the difference every hour of every day down on the Huthwaite factory floor.
"Everyone's hard work is very much appreciated, I think the credit has to go to the senior guys down there, who's passion and commitment I think has inspired some of the younger ones."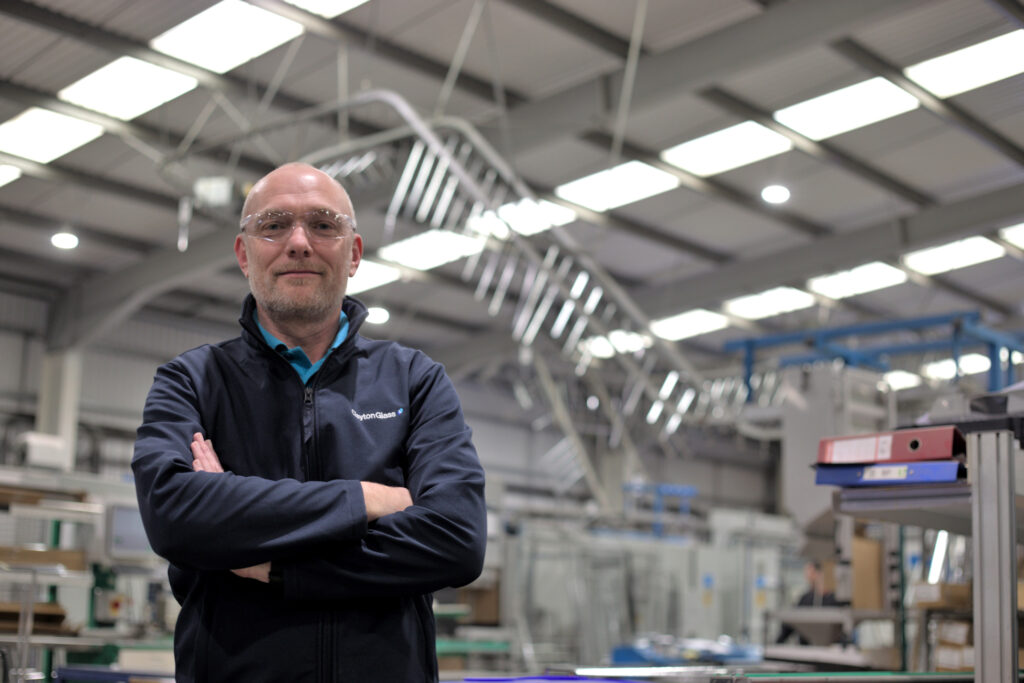 Heading over to Lancashire now. Sue Buck, Order Processing Team Leader at Clayton Glass Blackburn manages the processing team at Clayton's midlands-based roof glass factory.
"The number one thing I think we have here is a good team spirit." Says Sue, "Myself, Kay and Lois have worked together for some time now, and we have Sophie who joined us last year who's doing a brilliant job too. There's also Phil and Melissa here that work on the transport side of things, and Vijay in accounting, we all get on really well!"
Sue explains that Blackburn's younger employees contribute massively to the day-to-day running of the site, all being valuable members of the team.
"Between the office and the factory floor, there are a number of younger staff members here that contribute in a big way on a daily basis, we're lucky to have them with us!"
Dan Cox, is the Site Manager of both Clayton Glass Blackburn and Clayton Glass Huthwaite. Dan only started at Clayton within the last 12 months, but has already witnessed first-hand the determination and effectiveness of the Clayton team.
"Since being here, the one thing that stands out to me is the determination that's always on display by all the Clayton employees."
On the topic of younger workers, Dan explains that whilst bedding in younger workers is at times difficult, it is a necessity and ultimately very rewarding.
"The need to bring the next generation into our industry is both essential and challenging." Says Dan, "Rather than allowing our demographic to age, we have made the decision to invest in youth to enliven and regenerate. Here at Blackburn the young operational and support staff have brought a freshness to the team and re-engaged some of us oldies!"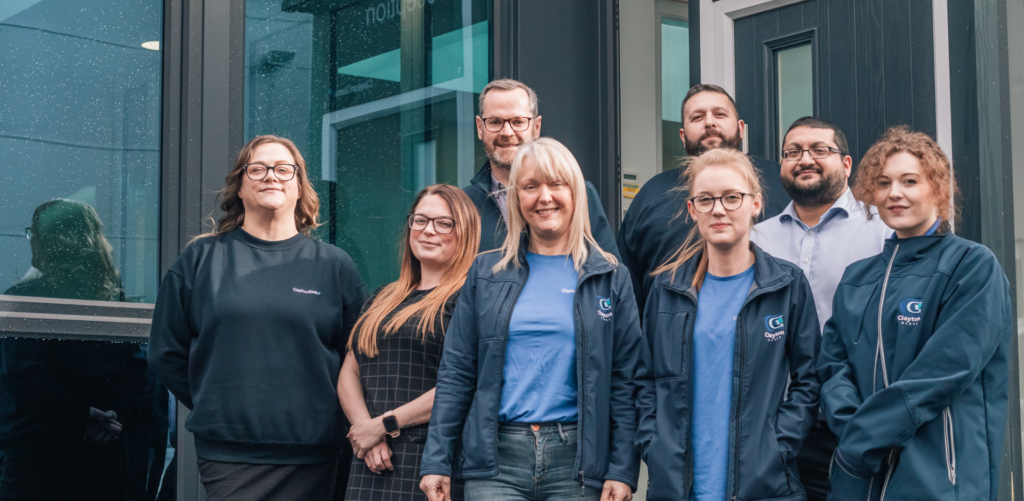 Gordon Bolton, Site Manager at Clayton Glass North Shields, manages a mixture of age groups at Clayton's north-east-based roof glass facility.
"We've got a real mix here at the moment" says Gordon, "off the top of my head I'd say the ages range from 18-65!"
"You wouldn't realise it from watching them though, we've got a fantastic bunch of lads here who all get on really well, working for each other and pulling in the same direction to make each other's jobs easier."
Gordon explains that the camaraderie shown by the North Shields staff is something that he particularly enjoys.
"There are a lot of real genuine friendships here" says Gordon, "I think it makes for a good working environment! The young lads we have really contribute to that."
Gordon goes on to talk about his belief in effective training, and how this can benefit the business in the medium to long-term.
"I think with the guidance and training we can provide; the younger staff can quickly gain experience and knowledge. They are here in the present, but they are the future of the business so we need to equip them as best we can."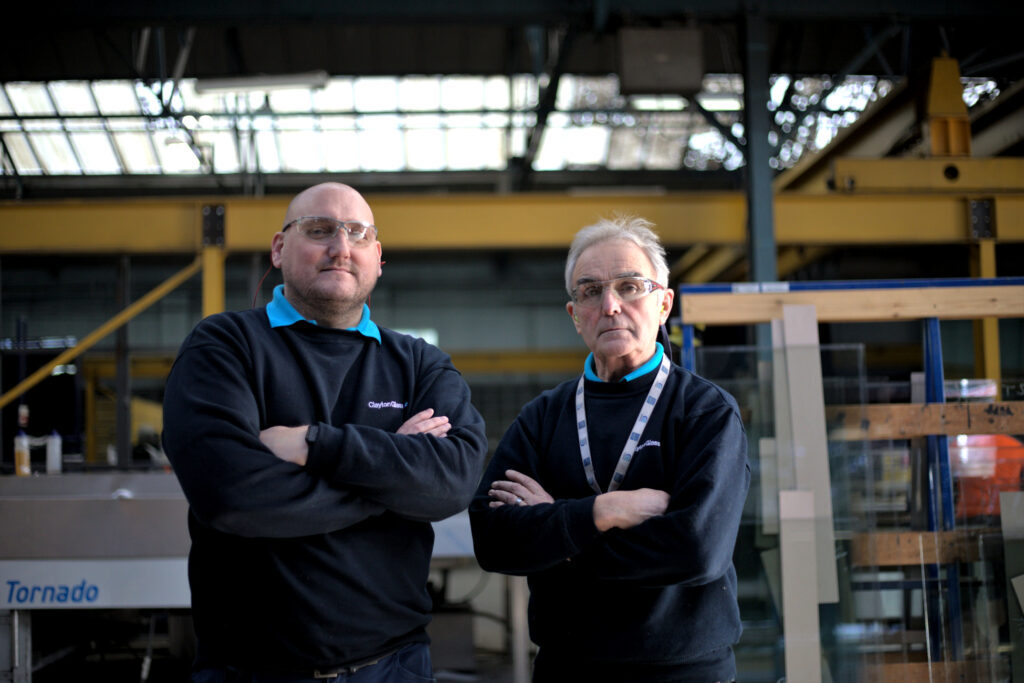 Hearing from one of the youngsters themselves, Harelaw's 19-year-old Customer Service Administrator, Carolanne, describes what it's like to work in a youth-focused environment.
"I feel like I've had a lot of support from Joanne and the rest of the team since I've been here" says Carolanne, "I feel like I've learned so much already!"
Carolanne goes on to explain how the system implemented by the senior members of staff is a very useful introduction to the business for any young employee at Clayton Glass.
"You get a really good working knowledge of how Clayton functions. You gain an understanding of all the different areas of the business and how they work together, it's also a really strong team environment, so if you need help you know you can always just ask."
SOME OF THE CLAYTON YOUNGER GENERATION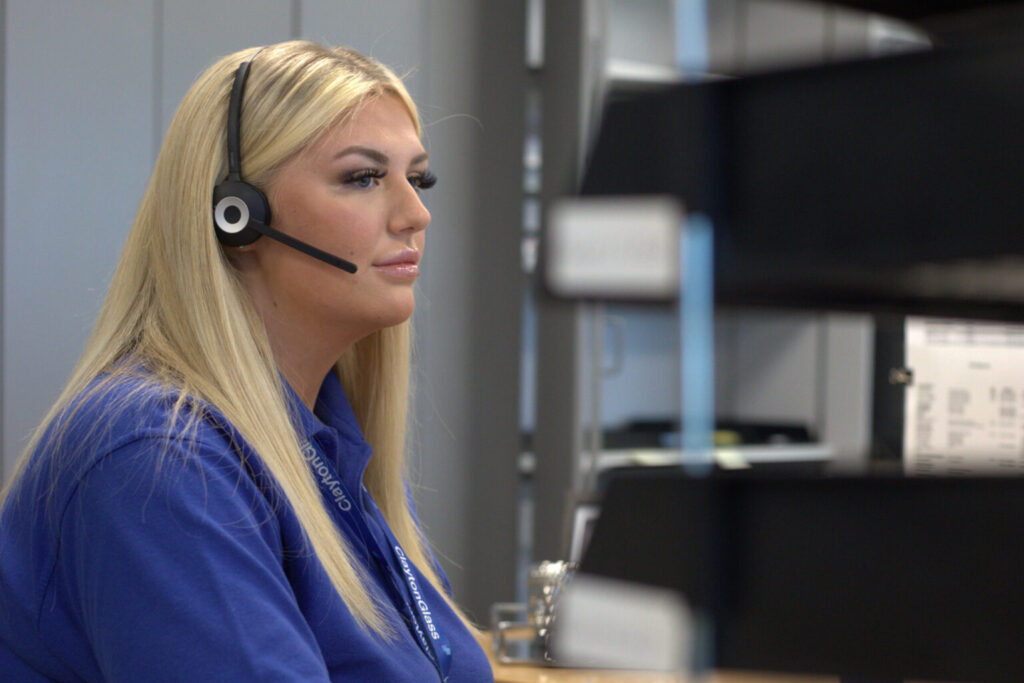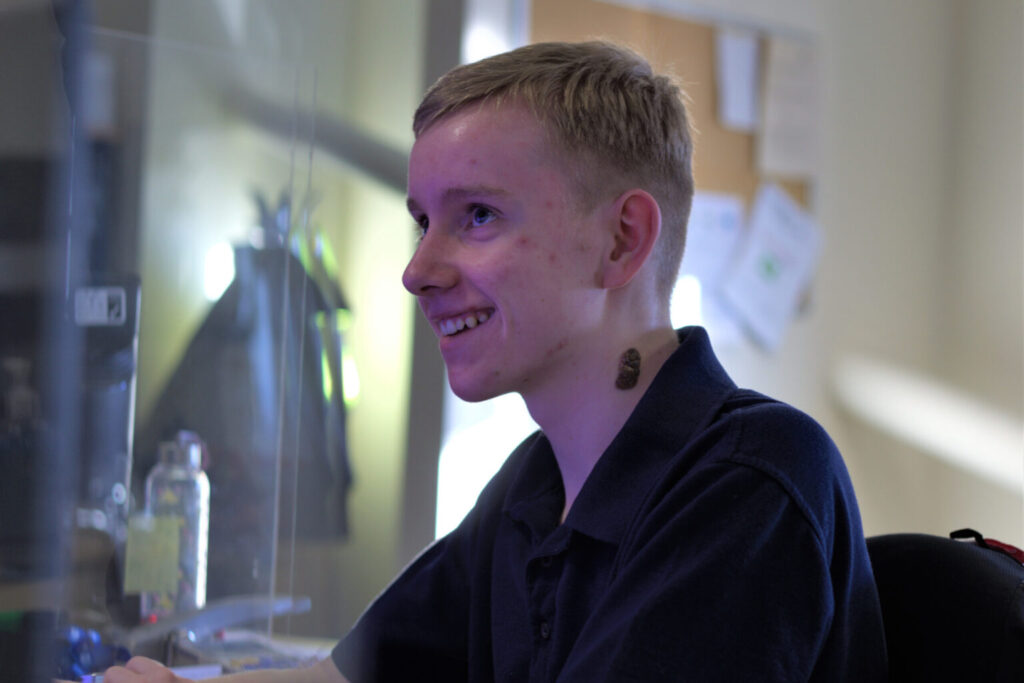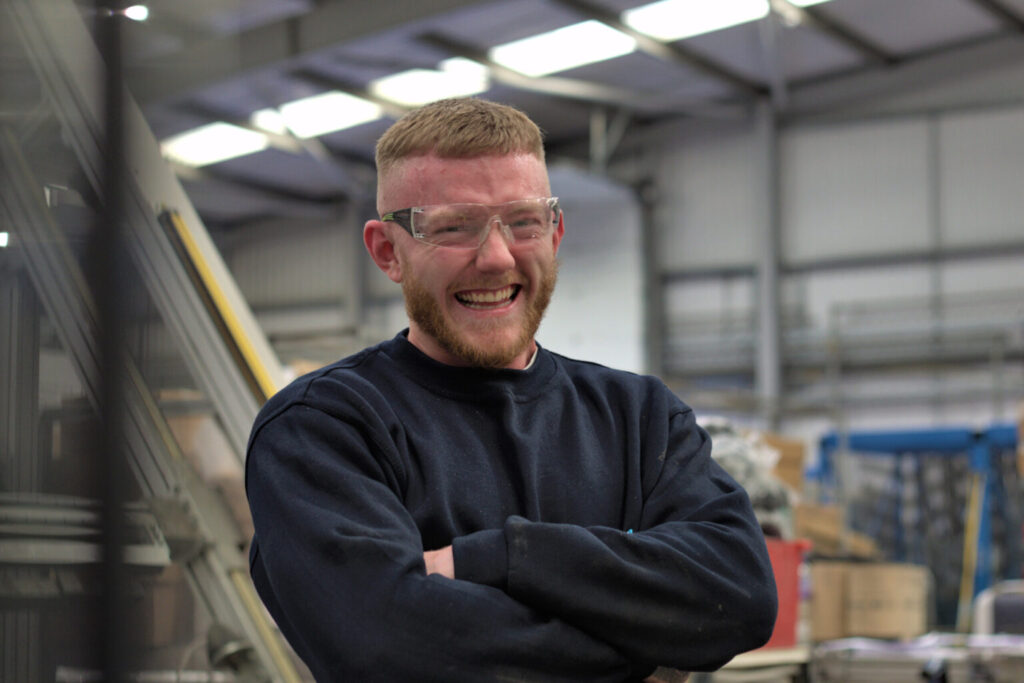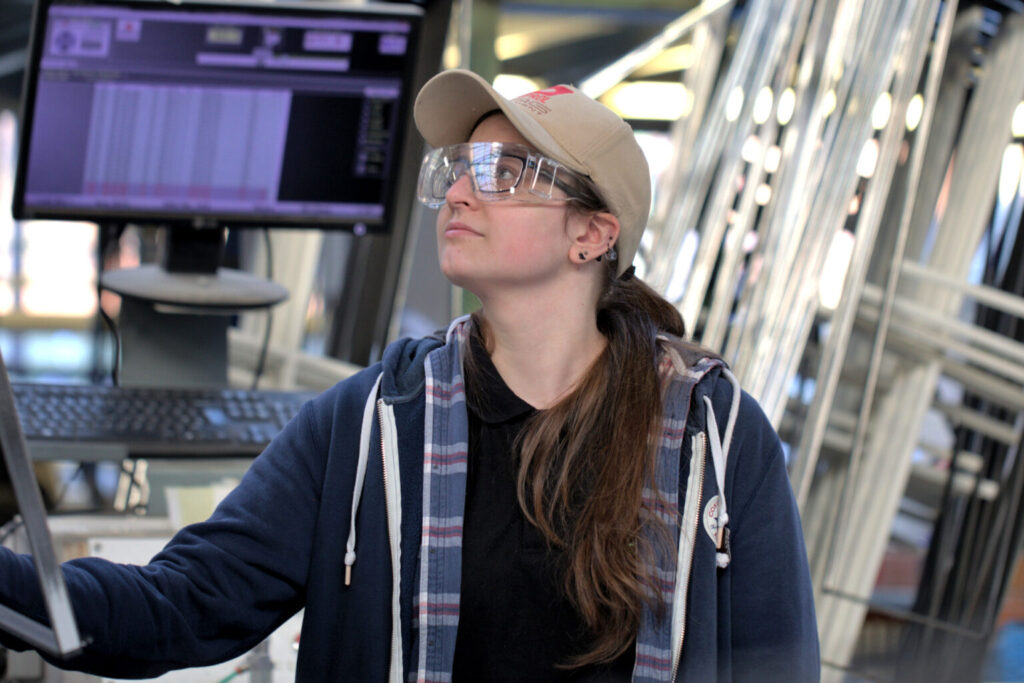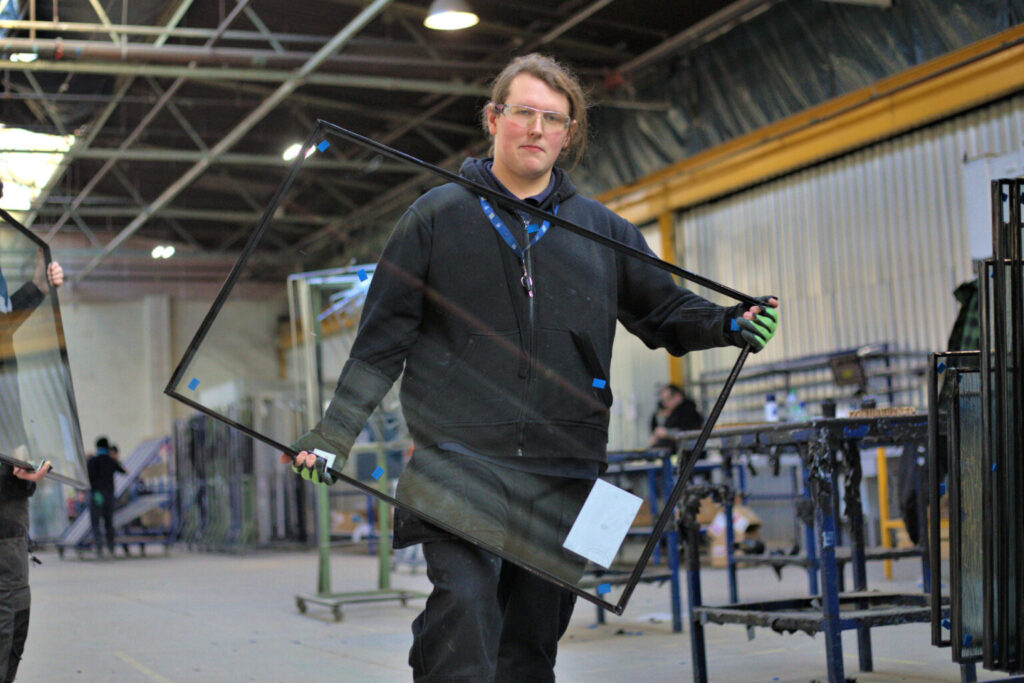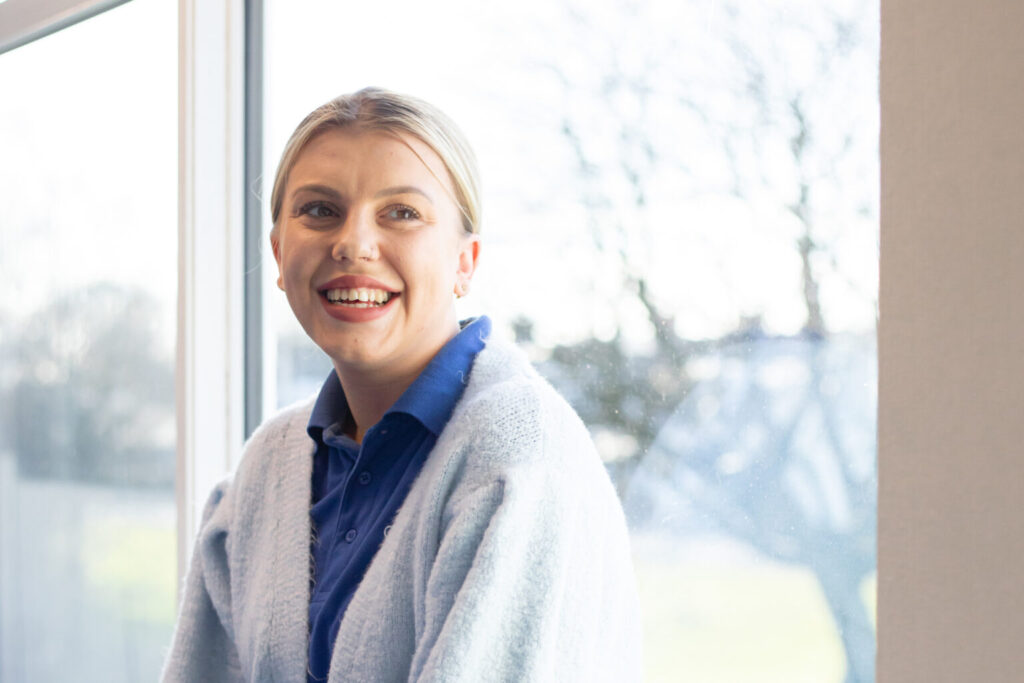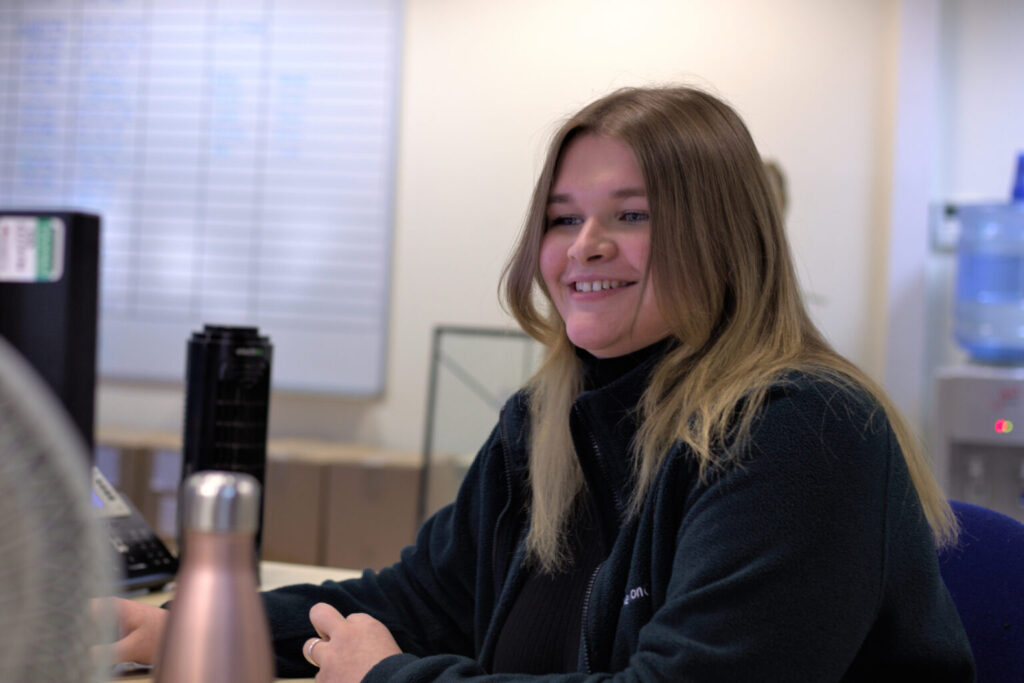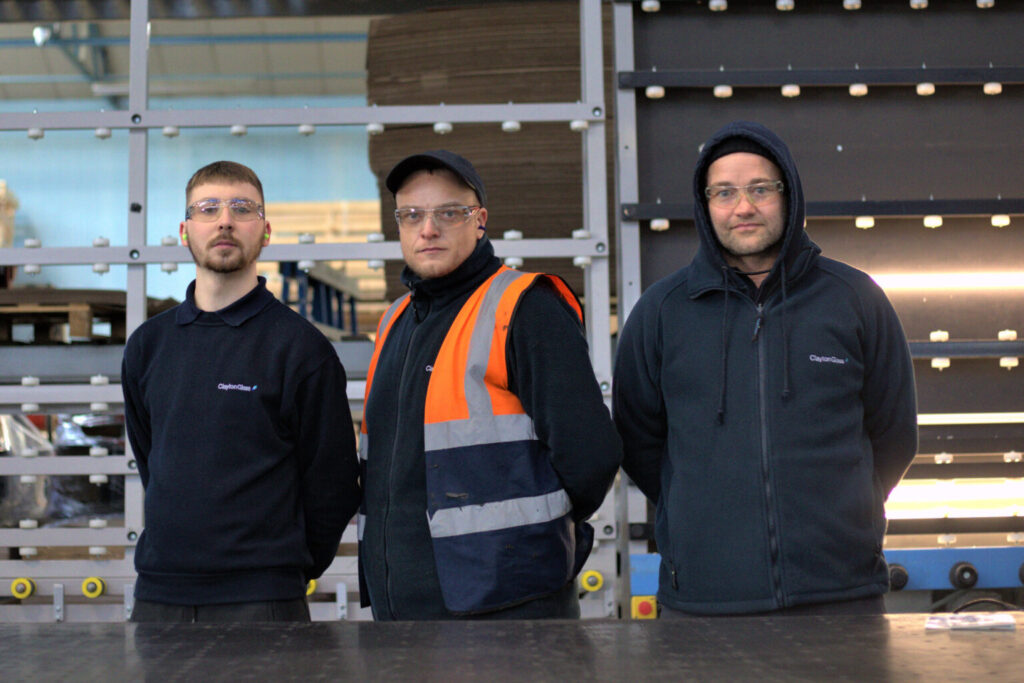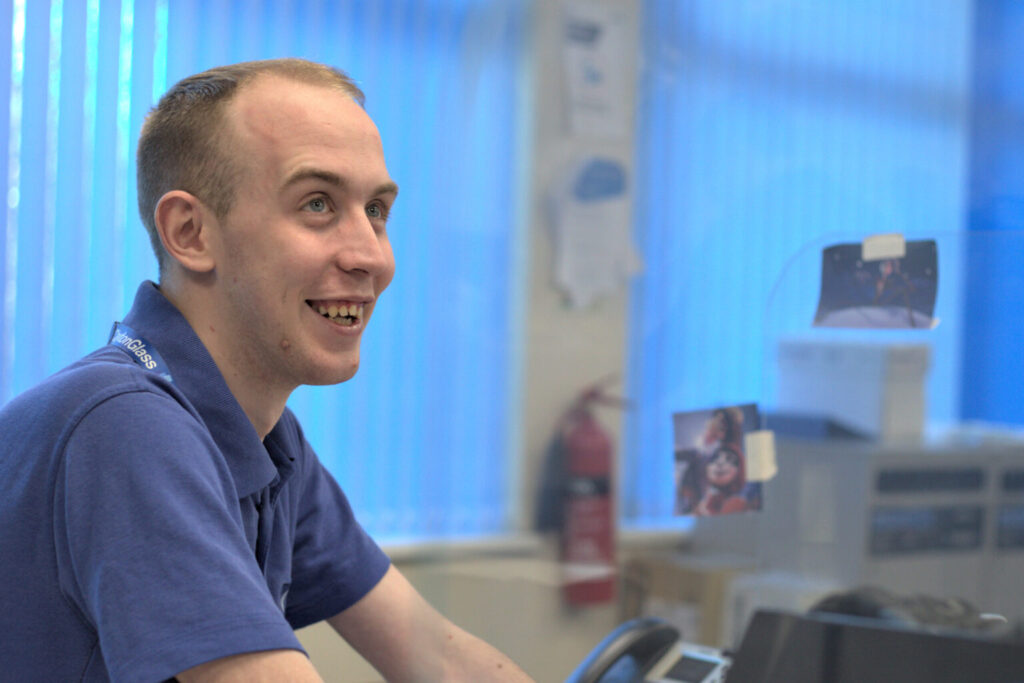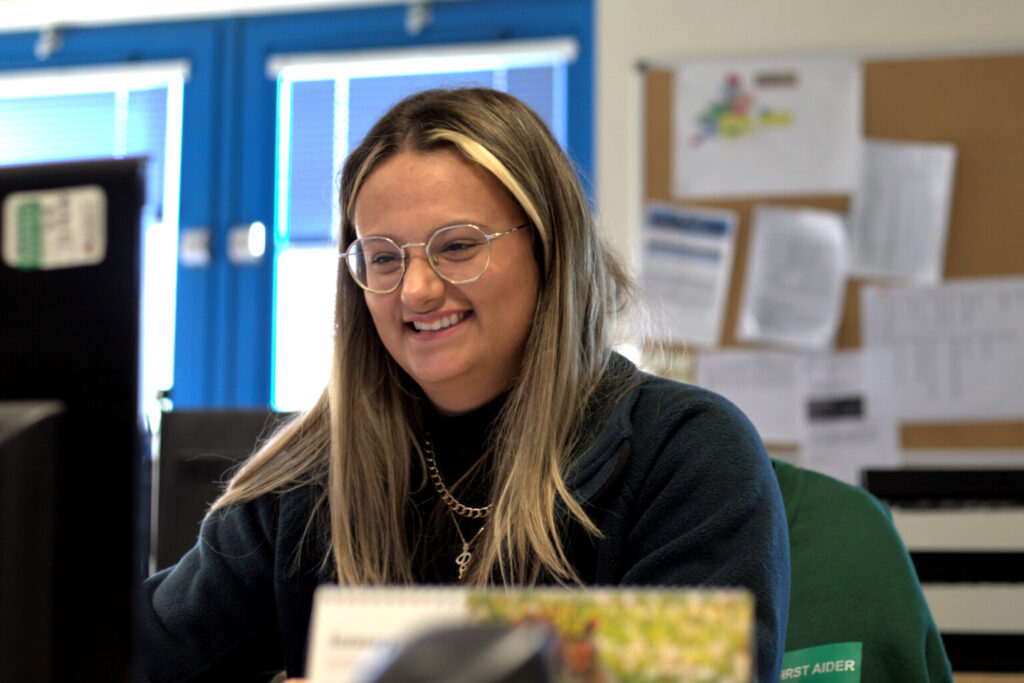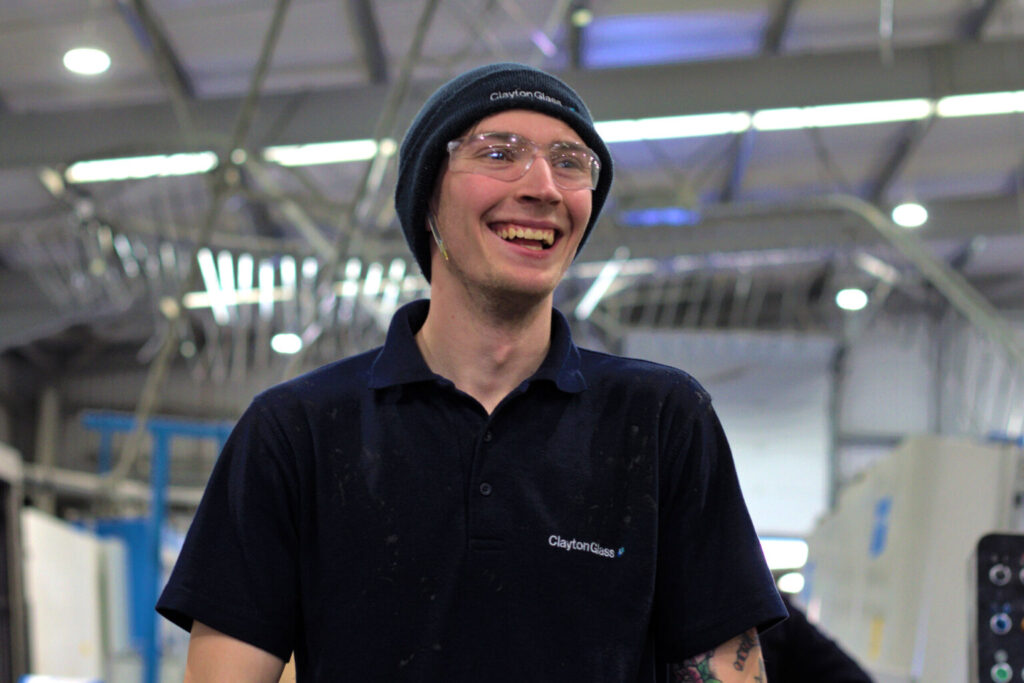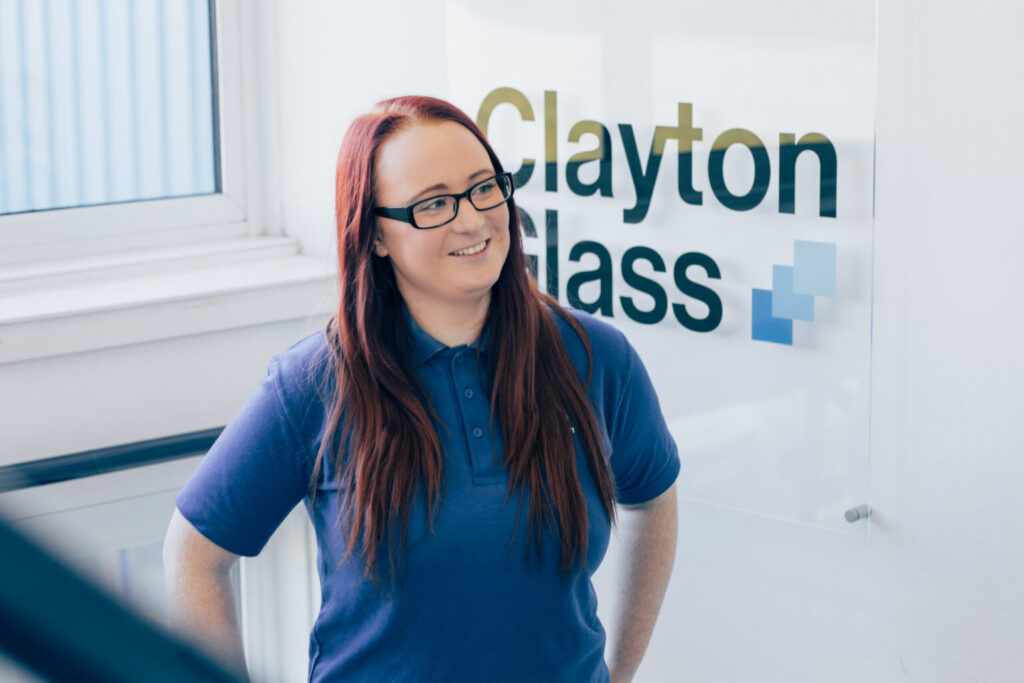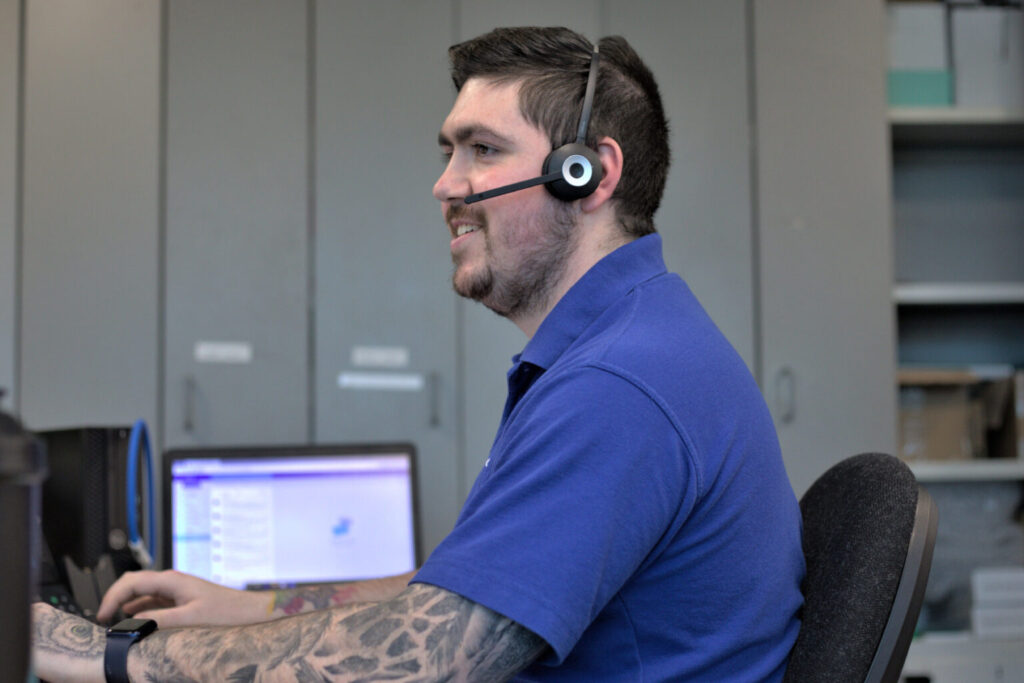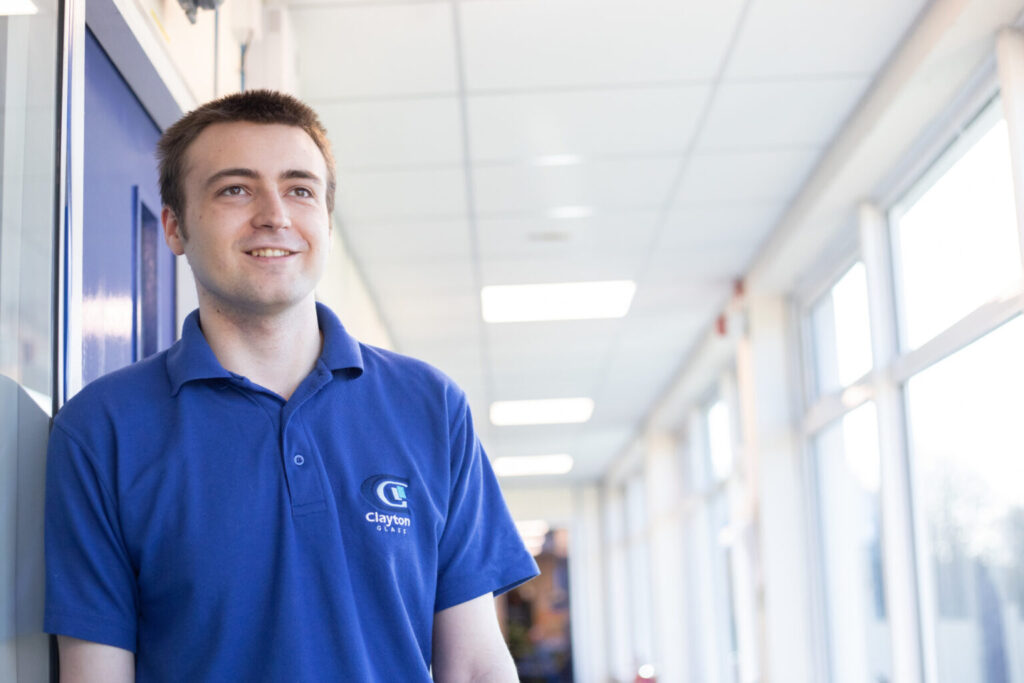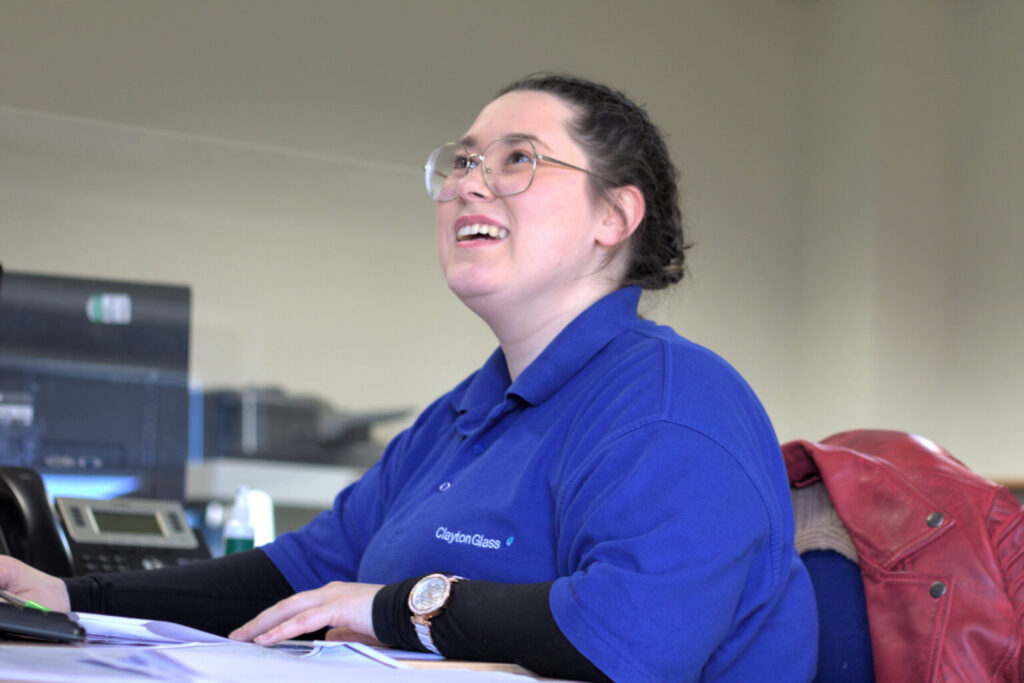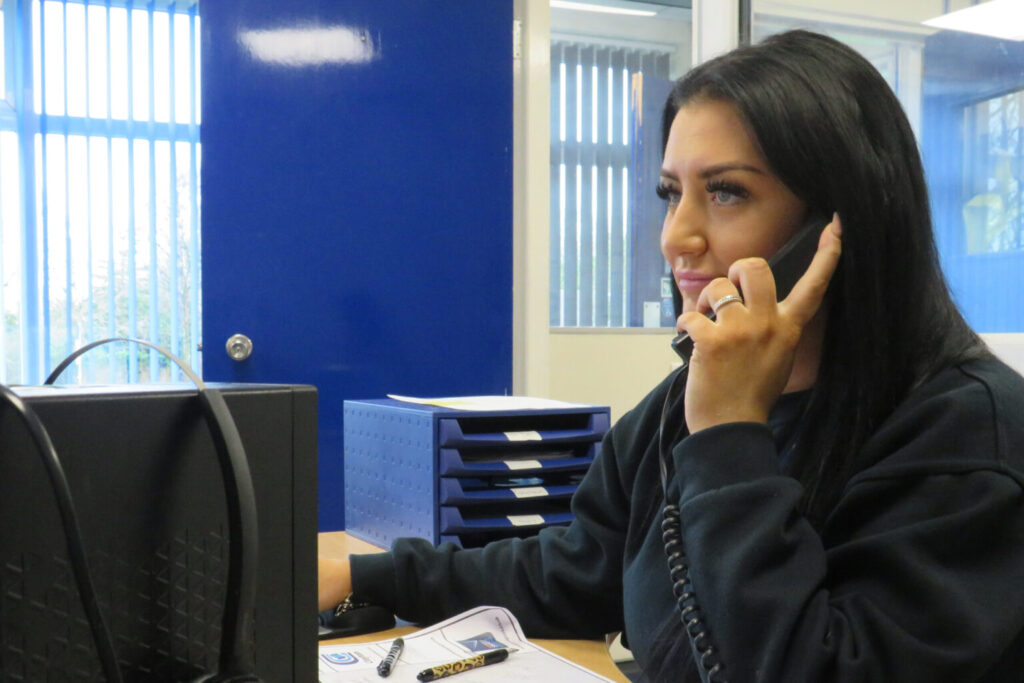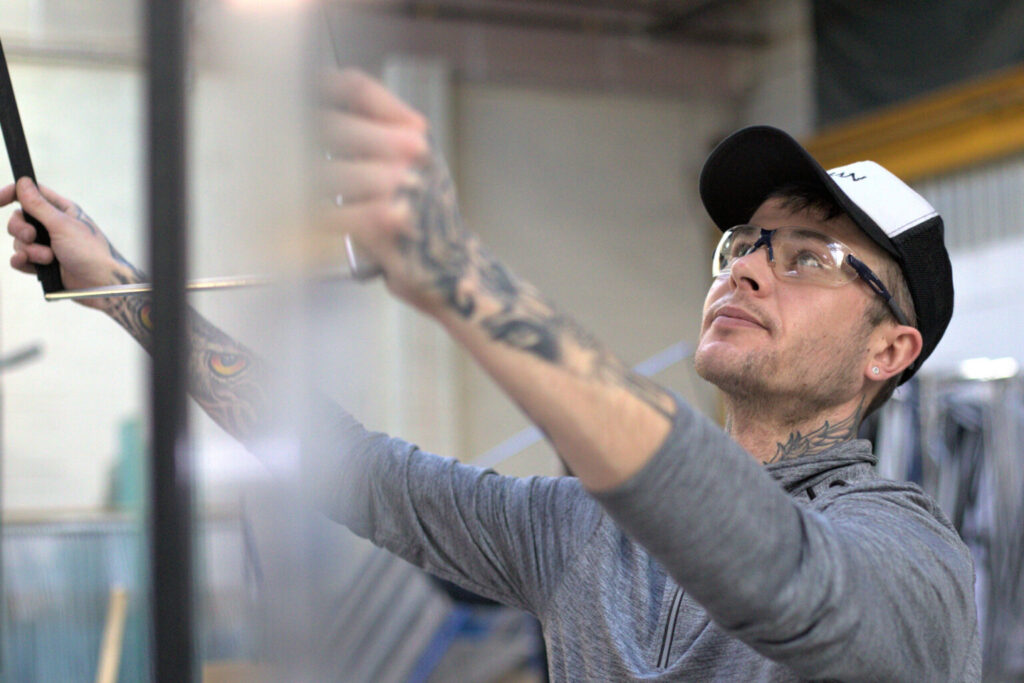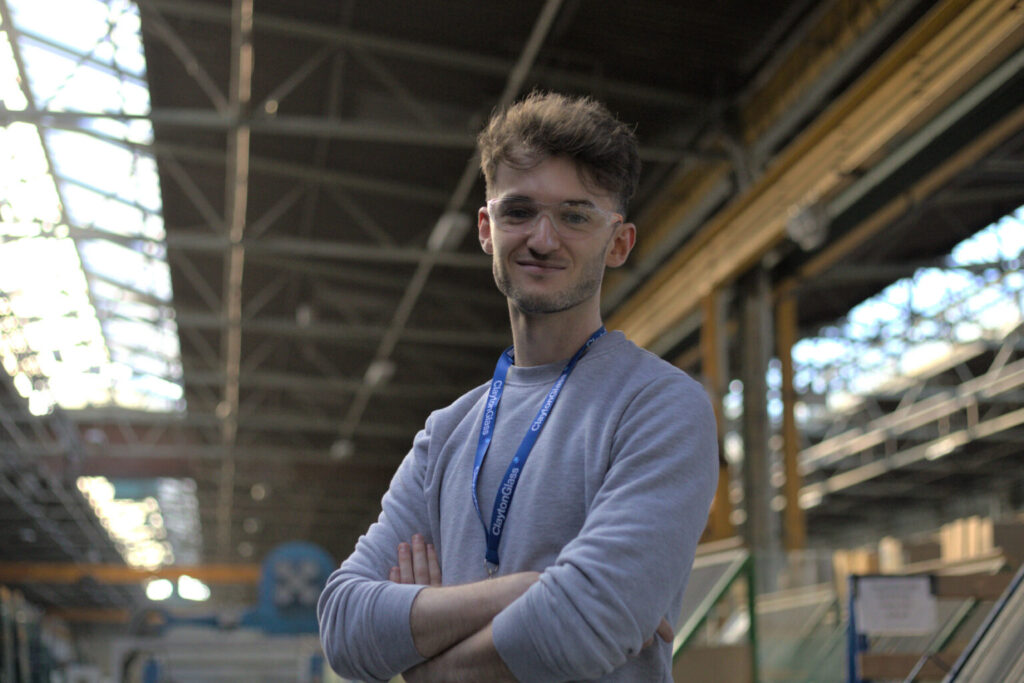 LOOKING AT THE BIG PICTURE
Looking at the bigger picture, Jason describes how it's important to ensure the glass industry is attracting and hiring youth.
"I don't think there's anything specific about the glass industry to be fair," Jason begins, "it's just like any other production and despatch-based sector, where it might be tough to attract young staff to, what some people would consider, an old-fashioned manufacturing industry."
"However, we're a relatively high-tech business these days, in terms of the equipment that we use and the products that we manufacture. They're not jet engines by any means, but they're not basic either, IGUs in 2022 are a sophisticated high-tech building material into which a lot of engineering and thought has gone into."
"If you look into it in detail there is a lot of technology at Clayton Glass too. We've got our integrated IT system, there's electronic ordering and front-end communication, the network has the batching system, everything in the despatch area is barcode scanned. Then we have our machinery, filled with sensors and lasers, our thermo-couple-controlled furnaces, able to generate accurate levels of heat, plus our satellite tracked vehicles."
"This technology is crucial for our business going forward, and requires young, intelligent minds to make it work to the fullest. This is multi-million-pound equipment our young staff are operating."
"I'm an old-school glass man working with younger people who have a greater knowledge of modern technology, who can produce things like glassTRACK and barcode scanning, and can manage a website and social media pages."
Jason explains that these are the main reasons for hiring younger staff, to ensure that all areas of the business are protected and manned by individuals who have a working knowledge of the technology involved. But, also doing this with the idea of developing staff members into individuals who can carry and pass on the values of the business down the line.
"By recruiting young, we can introduce employees to our culture and way of doing things early on. This way, our particular niche of the way we do things and the type of service is maintained long into the future."