Capacities Temporarily Affected Due to Toughening Plant Failure at Clayton HQ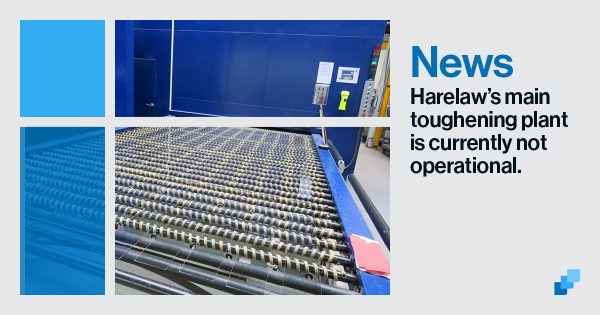 An incident involving our main toughening plant at our Harelaw headquarters has rendered the machine out of commission for the near future.
Unfortunately, due to an incorrectly calibrated replacement part fitted by an external contractor, one of our two north-east-based toughening plants will not be in operation for the next few weeks.
We expect it to be back up and running in late January.
The good news is we have four alternative machines, and it's a historically quieter time of year, especially for our roof operations – where we do have toughening capacity available. Currently, we are enacting contingency plans and moving work throughout the group, but until we find our feet, please be prepared for some limited disruption over the next week or so.
This, in conjunction with continuing COVID-19 and isolation issues, may mean a temporary extension to lead times, and whilst we hope to avoid failing any deliveries, this cannot be ruled out in the very short term.
We apologise for any inconvenience this may cause, but be sure in the knowledge that we're working to resolve the situation as quickly as possible.
Please continue to order as normal and, as always, check your confirmations daily and carefully for any deviations from the date requested.
---
In Other News…
---