Lead Times Temporarily Increased Due to Employees Self-Isolating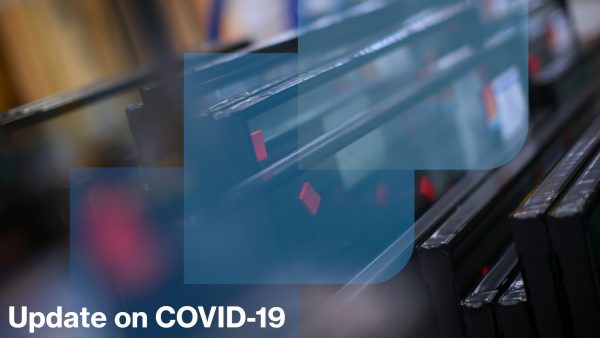 High levels of staff self-isolation, particularly in our two Northeast facilities, has led to increased difficulty in meeting lead times. With more than 50 staff currently self-isolating across these two sites, we are having to decrease capacity and increase lead times to ensure we protect your supply.
Since the start of the pandemic, we have always adhered completely to the strict Covid-19 guidelines set out by the government. This has not changed, with our number one priority still being ensuring the safety of our staff – as we're sure you'll understand.
Unfortunately however, this means that many of our staff are currently not able to work, because their NHS app has pinged and told them they must self-isolate for 7-10 days.
This subsequently means that we have around 50 less staff operating out of our Northeast sites right now. This has led to a decrease in our ability to meet the current level of demand.
However, here at Clayton Glass we're all about focusing on solutions and not ruminating too long over problems. Our solution is twofold: to increase our lead times by 4 days and to cap our customer volumes at 60% of their average.
We envisage this lasting from between 7-10 days. Although unfortunately we cannot rule out a lesser form of these kinds of restrictions being in place after this period, and up until August 16th, when the rules potentially change regarding self-isolation for those with 2 vaccinations.
While we realise that this is annoying, it's preferable to having to close a site due to an outbreak, risking the wellbeing of our staff, and potentially having to cut off supply altogether. Nobody wants that.
As has been the message since the start of this pandemic, and has really been felt during our interactions with our customers, suppliers and even competitors; we really are all in this together.
From what we are hearing, it sounds like we maybe aren't the only ones experiencing these kinds of issues around employees having to self-isolate, and the subsequent knock-on effects this is having on business.
One thing we are certain of is the fact that these measures will be temporary. As we've seen with the various peaks and troughs of this pandemic: the first region hit badly, is usually the first region to come out of it.
We will all come through this period stronger and smarter for it. Check your inboxes for any updates from us, and as always if you have any questions don't hesitate to get in touch.
---
In Other News…
---