Introducing Clayton Digital: Save Time & Money With Clayton's Easy-to-use Digital Services!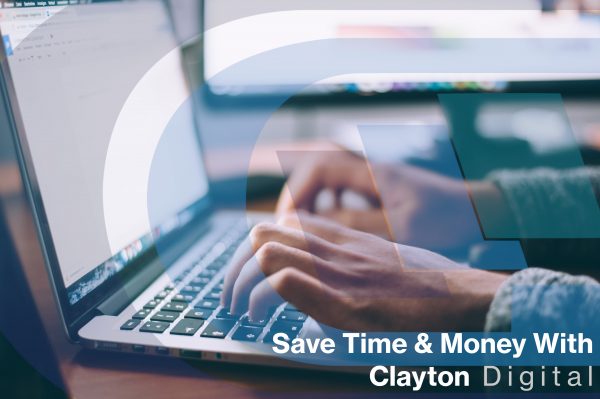 We understand that this past turbulent year has meant that our customers' time can be stretched thin, which is why we've invested in our own in-house technology to streamline your service to save you time and money. Find out more about our two latest digital offerings in the piece below…
glassTRACK
Firstly, if you're not familiar, we'd like to introduce you to our industry-first, simple-to-operate glass order tracking app – glassTRACK.

As specified, this technology is the first of its kind in the sector, both allowing you to see many specific details about your glass orders, including: scan sequence, future orders, stillage size, product size details and more, whilst simultaneously allowing you to track the location of your glass order at any given time, all from the comfort of your smartphone or tablet!
Benefits of signing up for glassTRACK:
Track your glass orders in real-time.
An invaluable time-saving tool, greatly expediting your glass order experience.
Cuts out the middle man of having to contact us to check on your glass order, glassTRACK gives you direct access to your glass order information.
Makes your day simpler, as you can plan your business day around your glass orders arriving.
Makes your life easier, as the glassTRACK app has an extremely easy-to-use user interface, and can be downloaded onto your smartphone or tablet.
---
Automated Email Reports
Our second digital offering comes in the form of our new automated email report system…

The Clayton Glass automated email report system, as its name suggests, sends you automatic emails about the status of your glass orders. The emails you will receive will give you information such as: confirmation of your order being processed, a schedule of future orders by delivery day and delivery notes emails – with important delivery information.
Benefits of signing up for our automated email system:
Detailed information about your glass orders, keeping you in the know.
A schedule of your future glass orders, allowing you to plan well in advance.
Confirmation emails, putting your mind at ease that your order is being processed.
Delivery notes in advance of glass order arrival, allowing you to plan around this.
Again, our automated email system saves you time, cutting out the middle man, and allowing you to access varied information on your glass order directly from your inbox.
Makes your life easier, as your business day can be planned around your glass order arrival.
---
If you would like to sign up to either of our digital services (we recommend both!) please drop an email to Steven Brown at: steven.brown@claytonglass.co.uk
These two digital services have been designed to make your life easier, whilst simultaneously saving you time, and subsequently hopefully money! We will continue to look at and refine our digital services to see if we can make our customers' lives even easier in the future.
---
In Other News
---