Information For Customers: New Pricing Structure to Reflect Increased Roof Glass Delivery Costs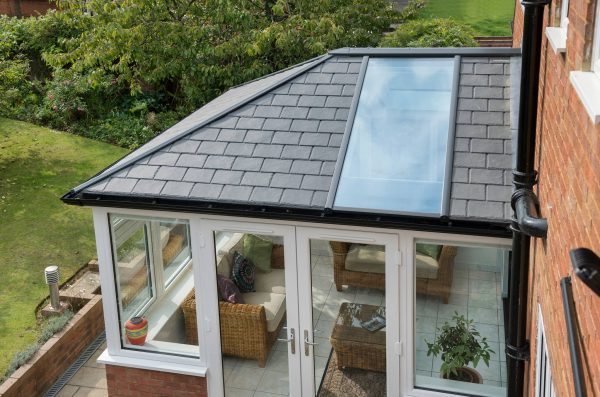 From January 22nd, we'll be adding a delivery contribution charge of £80 to all roof glass orders that are placed for delivery to site addresses and are under a net value of £300.
As the UK's long-established market leader in the manufacture and distribution of high-performance roof products, we'd like to think we've learned a lot over the past 15 years or so.
In our acquisition of the Celsius brand last year, both our technical and geographical reach has been strengthened, with three of our four sites are now capable of making the complete SMARTGLASS and Celsius product ranges.
One thing that has become increasingly apparent however, is a large segment of the market moving away from traditional full glass roofs, and towards smaller lanterns, flat roof lights and infill panels.
Whilst these are all requested and manufactured in our premium glass brands, and our wider customer base has enabled us to maintain and increase sales volumes year on year, what we are seeing as a result is a massive increase in our delivery costs as a percentage of each order.
The simple fact is that, unlike for example an aluminium lantern frame, the glass panels to compliment this cannot be posted in kit form, meaning that our logistical burden, and delivery costs, far outweigh those of the frame supplier.
Despite our best efforts (working to postcode delivery maps and encouraging customers to combine orders) we have been unable to mitigate these costs over the years, and therefore, in order to remain viable, we need to restructure the way our products are priced.
So, for orders placed on January 22nd onwards, we'll be adding a delivery contribution charge of £80 to all roof glass orders that are placed for delivery to site addresses and are under a net value of £300.
Since we are a multi-site operation who process, plan and deliver from various locations, all unique order numbers under these values will be subject to this schedule of charges, unless we are able to mitigate the cost by planning as one delivery, at the time of launching the order.
---
Solely exempt are:
Orders ordered together in the same communication and on the same date for the same postcode.
A subsequent second order specifically requested to accompany a first, providing this is at least 6 days before the due date.
---
These charges will apply to orders for both business and domestic addresses. Failed deliveries, attempted on the confirmed date will be recharged at the full price.
Large lanterns, traditional roofs, orders to your own business address, or for combined IG customers and those more easily within our daily reach, will not at this time be affected.
Ultimately, we respect that some regions, products and individual orders will see some significant percentage cost increases to be able to continue to trade, but I would urge you to look in conjunction at the benefits of receiving our premium brands, in sometimes very small value orders, to anywhere in the UK.
By adding an appropriate and transparent delivery charge, we hope this will provide a mechanism for both frame and glass supplier to put more of the delivery cost where it belongs, with the end user.
Should you wish to discuss in person, both Ryan and I will be happy to do this, it's a conversation we would very much welcome, so we can effectively explain our position. In the absence of that, to reiterate, these changes will be effective for all orders placed from 22nd January.
Kind regards,
Jason McCabe, Commercial Director
---
In Other News…
---