Important Announcement For Clayton Customers: Supply Shortage For Certain Products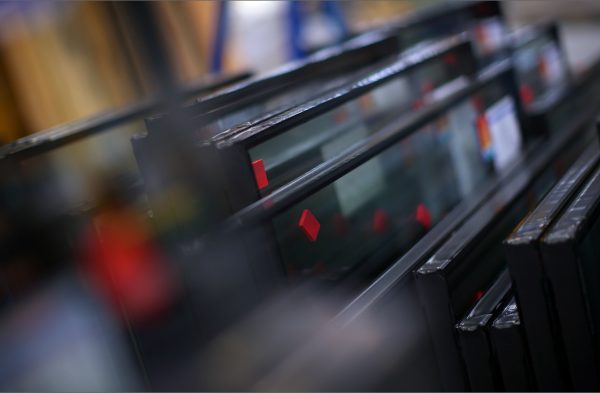 Dear Customer,
I need to inform you of an upcoming supply shortage, which although is a component part widely used by many accounts, I hope that we can successfully plan around it with the bit of notice we have been given.
One of the Pilkington products which is key to our roof portfolio, a premium blue glass, is expected to be out of stock from January, and for a significant period until potentially the end of March. Saint-Gobain haven't got availability of their equivalent and AGC have, in effect, de-listed theirs.
The products this glass is used in are:
Celsius Elite
Celsius One
SMARTGLASS Ultra 86
SMARTGLASS Ultra 83
SMARTGLASS Ultimate
We have a number of packs in stock for now, and will need to retain some of these for remedial work, however from mid January we expect to have to temporarily cease offering these brand variants. All other products remain available and are unchanged.
Our next best alternative in this period will be SMARTGLASS Blue Plus. We will supply this as an alternative premium product, for all orders not requesting us to do anything specifically different. We will of course identify the change on all documents and invoice at the correct rate, and of course, future orders may be amended or cancelled on request.
At 72% heat reflection, 1.0 U value, warm edge spacer, argon and true self-clean you can be confident that, despite the supply chain issues, each installation is benefitting from the best currently-available products.
In addition to these changes, we have received notification of a specification change on the UK's bestselling blue glass, Pilkington Activ Blue. Similar to the recent move on their S1 product, there are forthcoming amendments in the off-line coating technology on this product, and although performance will be unchanged the aesthetic will likely be.
We will keep you further updated as the supply of product unfolds, I trust you will understand the reasons for these changes and appreciate our key goal throughout is the supply of premium glass products for successful and ongoing installations.
As and when the supply chain is fixed, we will of course reinstate all brand variants.
Should you wish to discuss further, or have any ideas or suggestions as to alternative routes, please do not hesitate to contact me.
All the best,
Ryan.
---
In Other News…
---