Further Supply Restrictions – Roof Glasses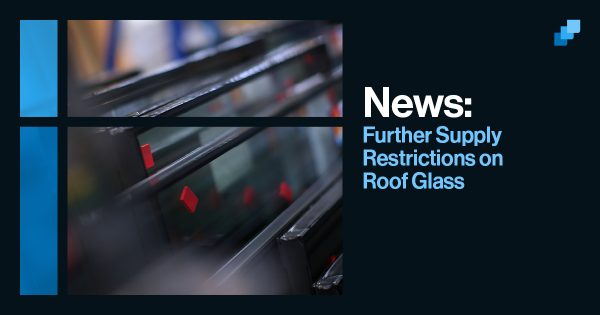 We again find ourselves and our business restricted in the raw materials we are able to buy as components in our roof glass brands: SMARTGLASS and Celsius Performance Glass. As well as the very high-spec coated products we use in our premium ranges, all three sources of self-clean Neutral are now out of stock, as manufacturers divert resources to reduce shortages in base low E.
As such we find ourselves with a very limited range for a period, albeit limited to our most popular and best-selling products.
Lines unavailable, until further notice are –
Celsius Elite                                                   
All SMARTGLASS Neutral variants
Celsius One                                                    
SMARTGLASS Ultra 86
SMARTGLASS Ultra 83
SMARTGLASS Ultimate
SMARTGLASS Blue Oversize
Best-selling SMARTGLASS blue is unaffected, as is Blue Plus which, as previous, we will be supplying as our alternative premium product.
All affected orders will be placed on hold, and you will be contacted, if you haven't already, with options to hold or amend specifications to an available product line.
We will also be permanently discontinuing supply of the following products:
SMARTGLASS Neutral Oversize
Laminated / combination roofs
Roof units to templates – Accurate Scale/CAD drawings and DXF files only please.
We will of course keep you further updated as the supply of product unfolds, and as and when the supply chain allows, we will of course reinstate all brand variants. We are hopeful that this will be no later than October as float tank capacity comes back on-stream.
Kind regards,
Jason McCabe, Commercial Director.
---