Donate to Shelter This Christmas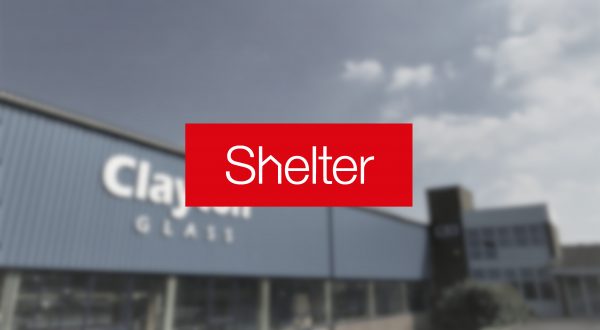 This year we are donating our Christmas fund money to housing and homelessness charity "Shelter". If you can spare it, please donate to Shelter by clicking the button below.
One small tradition we've upheld at Clayton Glass at Christmas is to try and visit many of our customers in person in the run up to the break. Often this has been to bring a small gift as a thank you for your custom, and to help in the Christmas spirt.
Perhaps this year even more so than usual, we'd like to show our gratitude for your faithful custom, with it our wishes for you and yours to enjoy a relaxing and peaceful break.
In this most turbulent of years however, this kind of thing we feel is perhaps an unnecessary risk and we'll all be staying closer to home for now.
On behalf of, and in honour of our customer base, we've decided to donate our Christmas fund money to the housing and homelessness charity "Shelter" instead. If you can, please join us in donating to this fantastic cause.
Once again, thank you for your support across this incredibly difficult year, and please do enjoy the break with your loved ones when it finally arrives.
Shelter has been combatting homelessness and bad housing now for over 50 years, and helps millions of people in difficult housing situations every year, through their advice, support and legal services.
Visit Shelter's website to see heart-warming stories about those who had nowhere else to turn, people who were trapped in a bad housing situation or had nowhere to live at all, who had their lives changed dramatically for the better after reaching out to Shelter.
By donating what you can to Shelter this Christmas, you can directly contribute to a family being warm and well-fed this holiday season, where they otherwise may have been spending it on the streets, in the freezing cold.
In fact, for every £1 you donate to Shelter, 79p goes to directly to helping those in poor housing situations, with the remaining 21p invested in fundraising.
---
---
In Other News…
---