Details of Energy Surcharge on Raw Glass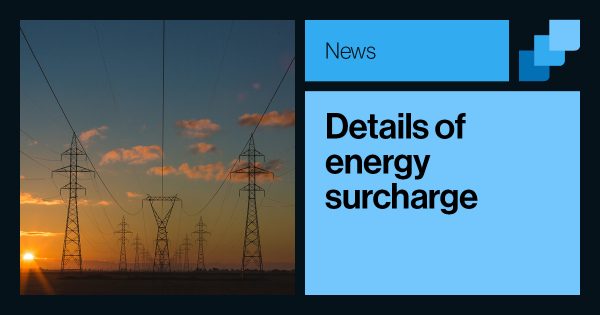 NOTE: this page will be updated regularly to reflect changes in the energy surcharge.
It is disappointing to again have to notify you of further pressures within our supply chain.
At the start of this month we were informed by our primary glass supplier that due to massive gas and energy cost increases, they intended to reinstate the energy surcharge that ran previously and industry wide from 2004 to 2014.
We have since been in discussions to offset, but it's become increasingly apparent that this is a decision we are unable to affect in any meaningful way.
---
As many of you will be aware and we may have forewarned, an Energy Surcharge has been reinstated in our sector from the start of this month (October 2021).

After deep consideration, on this occasion and given the market we face for our essential raw materials, we feel we have no option but to pass this on.

We do so reluctantly but with a number of key pledges. Please do not hesitate to contact your account manager for further details or outline of the mechanism.

Ryan and I of course remain on hand where required, and are happy where we can to share our thoughts and reasoning.

Thank you for continuing to support Clayton Glass, as we aim to support you and your business.

Jason McCabe, Commercial Director
---
On a temporary basis therefore, will be imposing a back to back Energy Surcharge on all of our products. We do this with great reluctance and with the following guarantees and promises:
We will be transparent and open book with the associated costs to our business and pass on with zero margin.
We will communicate monthly and in advance the rate for the next period, as it is communicated and set for us.
We will identify clearly on all orders and invoices the ESC cost element, such that it can be passed on accordingly.
And maybe most importantly, unlike a fixed percentage increase which is permanent – as and when the surcharge is reduced or removed, we will reduce and ultimately remove the levy in full.
Essentially the process and mechanism being adopted is the same as prior, and related to the market rate of Brent Crude oil.
Also important to say, perhaps due to stricter competition laws it's apparent in the wider market not all glass manufacturers are going with the same mechanism.
However for those not using ESC, we have seen increases in the market upwards to 15% and assumedly this is a one way increase.
With ESC already imposed and implemented for our deliveries from 1st October, the best we are able to achieve is to provide 2-3 weeks' notice on this occasion.
---
Here is the current energy surcharge:
Single, IGU and Roof Products – 12p/kg
(Correct as of 18/10/2021)
---
Should you require any clarification or assistance regarding this please contact a member of the sales team. I once again thank you for your understanding, and I hope that with a continuing level of mutual support together we can successfully navigate through the remainder of 2021 and beyond.
Kind regards,
Team Clayton
---
In Other News…
---