COVID-19 Update: Current Measures to Remain in Place for the Immediate Future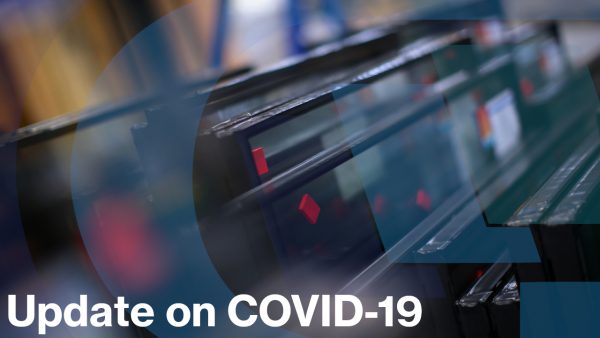 Clayton Glass' current ceasing of operations will remain in place for the immediate future.
Dear Friends and Colleagues,
A week into our closure the situation externally remains broadly as anticipated. We will all have seen from the Prime Minister's daily briefings that, whilst cases of COVID-19 in the country as a whole are still rising as expected, there are some positive signs of a flattening, or lower-than-anticipated, curve, and cases are lower outside of densely populated areas.
Minimal social contact will of course ensure we are able to return to normal as soon as possible, so we urge you to follow all publicly available advice and adhere to the policies designed to keep our communities safe.
As advice and legislation progresses, we as a business will assess and make policy accordingly, the expectation being that the current closure, as regards to trading and furlough for employees, will remain in place for the near future.
We know that you all will be affected in different ways by these events, and hope that our customers and employees alike are able to make some good of the unique circumstances thrust upon us.
Our next update will be on the 9th of April.
Very best wishes to all of you,
Team Clayton
---
Other News
---