COVID-19 Update: Business to Remain Closed Until at least April 19th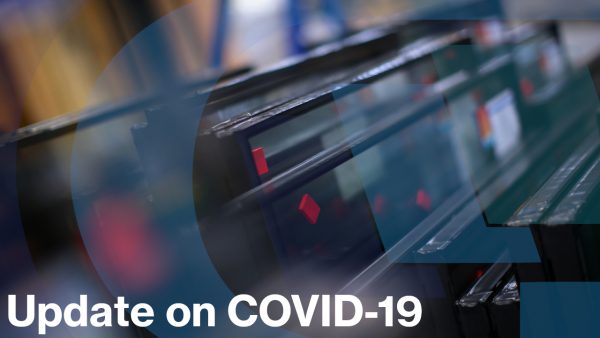 We're all making the Clayton difference.
Dear Friends & Colleagues,
We are now two weeks into our factory closure, with lockdown restrictions as strong as ever. With the promised review of the situation by the Government imminent, many are understandably looking for answers. The overwhelming message seems, as of this moment, to be that restrictions will not be lifted in the immediate future.
We therefore anticipate that the business will remain closed until 19th April, and potentially beyond.
Please stay safe and, however difficult, stick to the guidelines currently in place.
Our next update on the COVID-19 situation will be 17th April.
---
Now that we've downed tools at Clayton Glass, some of us are finding we have a little more time on our hands. As well as still being available to provide support 24/7, we're incredibly proud of our team and customers who are doing their bit to help during this national crisis.
Many of our Clayton team are giving their time and dedication to their local community, or even as part of the NHS volunteers' scheme.
One of our very own Clayton drivers has given time and skills to help a local engineering firm to fulfil the delivery of emergency NHS beds over the coming weeks.
One of our customers, a trained paramedic and ambulance provider, has donated all of his emergency vehicles and drivers to the NHS.
Here at Clayton, we're continuing to look after our staff remotely with strong digital communication platforms; and we are also looking to set up a group forum of sector leaders to find the best way to work together and get the industry back up and running quickly and safely.
When we do return, I think it's fair to say that the world will be a significantly different place. We will all need to pull together, evolve and adapt to what may well be an unchartered marketplace with new ways of working.
If this crisis has shown one thing, it's that we're at our absolute strongest when we all pull together to help protect and safeguard our families, friends and country.
Don't forget – you can reach either Jason (07971 617527) or myself (07766 697239) by mobile for any queries or issues.
Kind regards,
Ryan
---