COVID-19 Update: Business Likely to Remain Closed for Next Three Weeks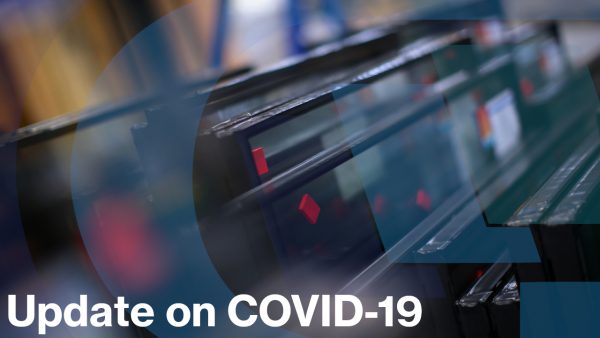 Weekly COVID-19 update as of 17th April 2020:
Friends and colleagues, it's now been 3 weeks since we closed our business and I hope you are all managing well, under the circumstances.
We've been following closely the curve of infection, what's happening relative to other countries, and of course the nightly briefings from number 10. Yesterday we hosted an online Covid-19 forum with around 30 participants, to share information, and to hear views on where and when we expect sales to return. Thanks to all who participated, it was a great success, and with a follow up planned for Monday, we hope this will serve to coordinate our part of the supply chain on return.
What was pretty clear however is that for sales to fully recover, we need the general public to be open for business to be sold to, and for domestic installations to take place. One action from the conference was the development of an installer 'Covid safe system of work', an industry-backed document that would give the homeowner confidence that trades are working to approved guidelines, and taking the correct precautions.
However, without a strong signal from the government, and a relaxation of the current 'lockdown', it's apparent that whilst limited commercial work is ongoing, demand will not be there to operate our business effectively.
Last night however, based on the latest scientific information, the message from No 10, whilst in some respects positive, was as strong as ever in that the current restrictions would continue into the near future at least. The legal 21-day review concluded, as expected, that the lockdown would remain in place for the next 3 weeks, and since we have consistently aligned our policy with this advice, unless something significant changes we will remain closed for this period too.
In the intervening period we will continue to work behind the scenes on our relaunch plan. It may be that sometime around w/c 4th May we are able to offer limited services to those that rely on and require our products, but the priority will of course remain the safety of all concerned. Ideally, we would begin a phased return at this time, however we need to see what the latest conditions are and I suspect the next 2 weeks will be pivotal in that.
Finally, on behalf of everyone at Clayton Glass I'd like to thank all of the key workers who are keeping the nuts and bolts of the country operational and safe, especially those in the NHS of course, but there are huge numbers of ordinary folk out there helping us in all kinds of other ways.
We will update next Friday 24th.
Best Wishes,
Ryan
---