Clayton to Launch BRAND NEW Micro-Website, Featuring Fully Interactive Virtual Home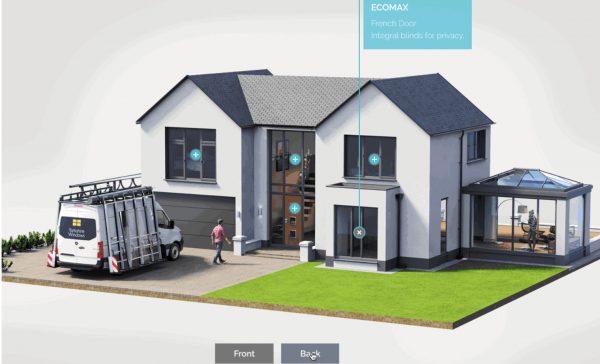 In what is an industry first, the one-page website has been designed for installers and retailers to showcase product ranges, including household names such as SMARTGLASS and Celsius Performance Glass, as well as the all-new environmentally-friendly glazing unit: EcoMAX. The micro-site, as we're calling it, features an immersive, interactive virtual home, with copy fully geared towards the consumer.
The one-page website is exclusive to our customers as a free marketing tool. As stated, the site will come complete with a fully-interactive, modern-looking virtual house, showcasing all the various product ranges that Clayton Glass has to offer! Including, but not limited to: SMARTGLASS Ultra86, Celsius Elite and EcoMAX, covering all the glazing applications a home could have, including: window units, wall units, bifold door units, skylights and conservatory roof units.
We will personalise the site with you to show your company logo, and have a link back to your website. We will even paint the van in the driveway with your company logo! Your company logo will be the only one visible on the screen.
There is no catch and no cost! The purpose of the site, as mentioned, is as a free marketing tool. Impress your customers by showing them a fully-interactive, three-dimensional home, showcasing a multitude of products, all with your company logo, a link back to your site, and even a personalised van in the driveway! All you have to do is send us your company logo, and a link to your company website, to this email address: enquiries@claytonglass.co.uk, and we'll do the rest.
---