Clayton Clinics: Discover Our Brand-New Service Offering Unprecedented Access to The Clayton Team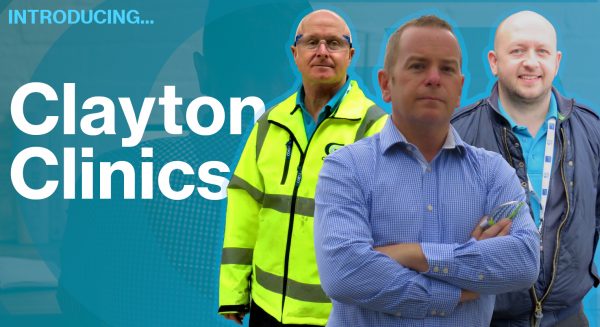 NEW SERVICE ANNOUNCEMENT: Clayton Clinics provides you with a never-before-seen level of accessibility to knowledge, feedback, support and advice on a large range of topics. All via exclusive online face-to-face interactions with Clayton's hugely experienced senior management team.
At Clayton we always like to position ourselves at the forefront. Whether that be, the forefront of technological advances with regards to glazing applications, or providing the most cutting-edge and easy-to-implement communication and service options for our customers.
Our latest instalment in this area is "Clayton Clinics" – your new one-stop shop for any questions, queries or burning issues you may wish to discuss with us.
Clayton Clinics allows you to raise a topic of discussion in your own words, then allows us to see your message and put forward our most suitable member of staff, who is best able to help you with your query.
This will work through a form submission on the Clayton Glass website, all you have to do is find the clinic genre most suitable to your specific needs, fill in the form and click "BOOK SESSION". We can guarantee a response within 24 hours, and an appointment with 48 hours if needs be!
The best part about Clayton Clinics is that it's extremely easy to use. The clinics will be run through Microsoft Teams, but don't worry there is nothing you need to download, we will simply send you a link to click via email at a certain date & time for you to join the session.
The Clinics we are running include:
Technical Support Clinic
Roof Glass Technical Support Clinic
Acoustics & Fire-Rated Product Advice
Marketing Support Clinic
Product Quality & Service Clinic
Logistics Support Clinic
Technology support Clinic
Health & Safety Support Clinic
Credit Control Clinic
Open Forum With Directors
Our goal with Clayton Clinics is to make it as easy as possible for you to get the help and advice you need, throughout all areas of the business. By improving communication in this way, we hope we can do our part to help our industry bounce back as quickly as possible.
Discover Clayton Clinics here: https://claytonglass.co.uk/contact-us/clayton-clinics/
We can't wait to hear from you!
---
In Other News…
---