Christmas Closure Dates (2021/2022)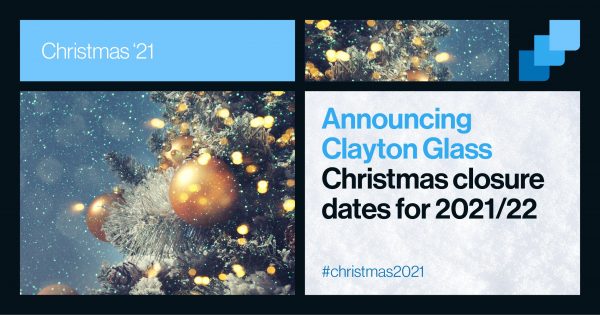 Please note, for our Christmas shutdown this year we will be closing on Wednesday 22nd December and reopening on Wednesday 5th January.
Our last delivery day in 2021 will be Wednesday December 22nd, although, depending on volume, we may well bring forward any orders placed for this day to minimise deliveries, especially distance deliveries, on the last day.
Full service will be resumed for orders, enquiries and deliveries on Wednesday 5th January 2022.
Current working day lead times, which in many cases are still extended, will apply across this period. This means that any product required for the first week in January would need to be ordered well before the break.
We will of course do all we can to help over this period, and will endeavour to meet any particular delivery requirements you may have.
Finally, may we thank you for your valued custom in 2021, in what I am sure we will all agree has been one of the most challenging years I think our industry has faced in recent times.
As such, we'd like to wish you all an extra special, extra relaxing and extra Merry Christmas this year, from all of your friends here at Clayton Glass.
---
In Other News…
---