Aperture Trading Enters Administration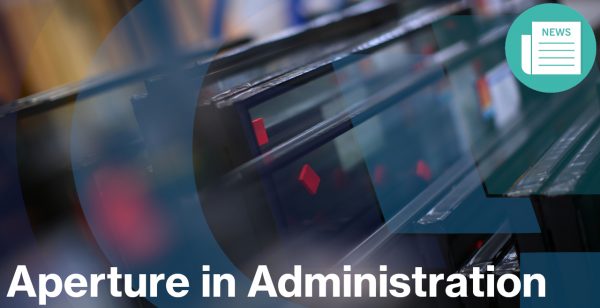 Sadly, it's now industry knowledge that Aperture, the business from whom we acquired our two new glass manufacturing sites in Huthwaite and Blackburn, is now itself in administration.
As you might imagine, as part of the transaction, we undertook supplying the vendors with their glass requirement. However, with this element in decline and the rest of our businesses growing, the loss of trade, whilst disappointing, is not significant in the grand scheme of things.
Operationally, the progress we have made over the last three months has been tremendous. Specifically, areas such as IT, communications and logistics have all long since been brought into Clayton HQ, with all references to the Global Glass name being removed at the start of this year. The new sites, Clayton Huthwaite and Clayton Blackburn, have flourished under new management, and have enabled, as we hoped, a broader and stronger group to emerge.
Ironically, right now we face a far tougher challenge, as we all do in the fenestration industry. The current Coronavirus pandemic will bring challenges industry wide, but we as a business are determined, whilst observing all government advice, to do our bit to keep the wheels turning throughout this period. Unless we are legally prohibited to do so, we will remain open for business, and able to supply our customer base with the products they need to trade – for their own businesses to survive. Albeit, this may be at a reduced level for some time.
Having seen a significant spike in orders this week as customers move to secure products, we've made additional capacity available to fulfil this volume. Currently our four factories are almost unaffected, and therefore should you have future orders available, it may be prudent to take these in whilst we're operating at 100%.
The key, we believe, is that we all keep talking. By keeping all channels of communication open over the coming weeks, we can ensure that we, as an industry, are able to weather this storm together.
---
Important News
---